Cabaret and Variety
Briefs: Bite Club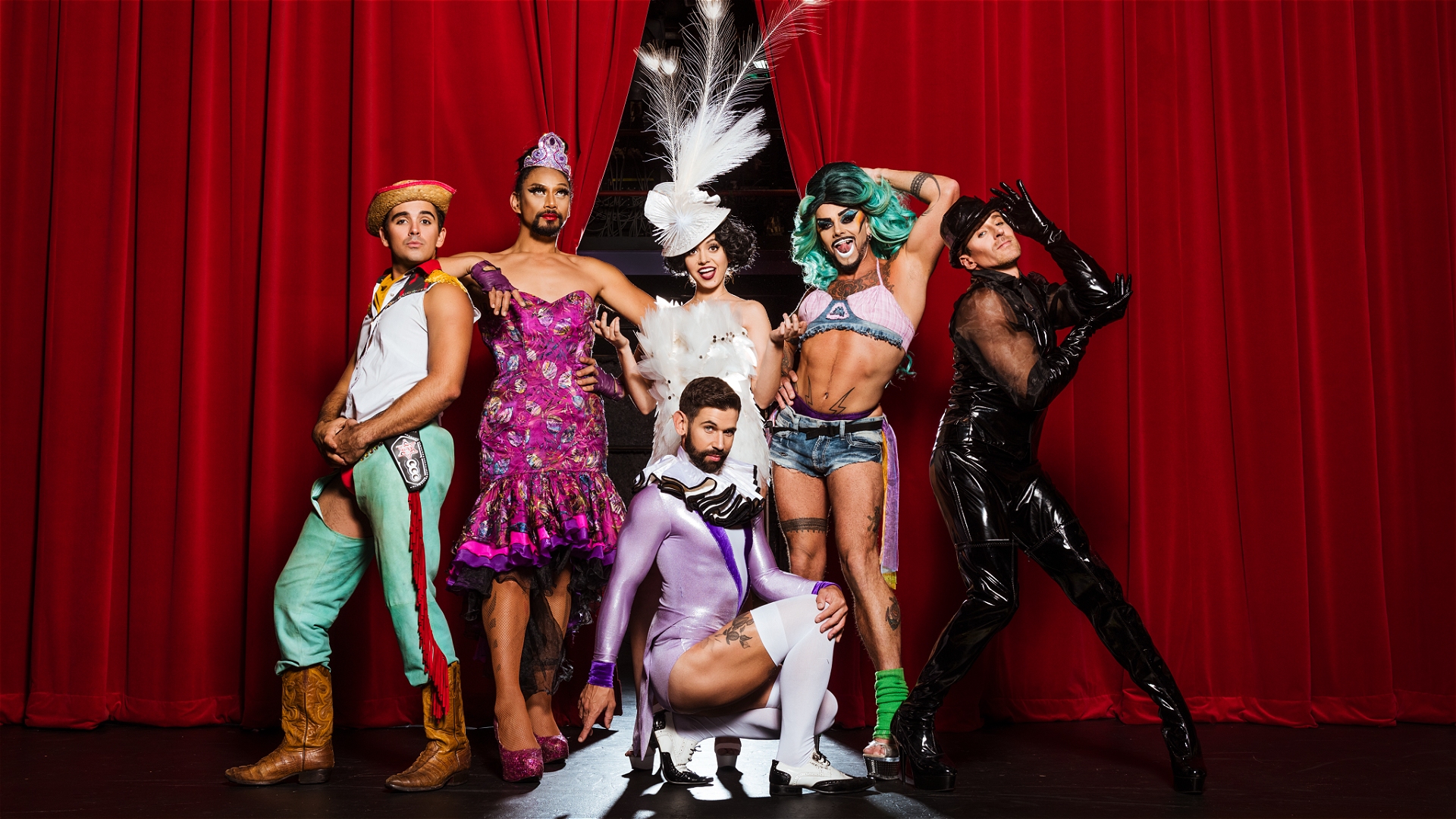 Venue
Underbelly's Circus Hub on the Meadows
Australia's award-winning cult-cabaret mischief-makers, circus stars, and heart-stopping hooligans Briefs Factory, join forces with much celebrated songbird Sahara Beck.
An event sautéed in a hedonistic haze of music, circus, drag, burlesque, theatre, and comedy. Described as one of Australia's most arresting performers, Sahara Beck's soaring vocals will blast female pride power into the ferociously fierce displays of talent from the BRIEFS boys you know and love. Their slick tomfoolery and heart-stopping hooliganism will be bathed in suave synth, heady hooks, and swelling strings, all set to a glorious pop pulse.
Presented By
Briefs Factory in Association with Underbelly
Advice
Audience participation, Nudity, Strobe lighting, Strong language/swearing
Price
Tickets from

£14.00

Accessibility
For more information on accessibility and to book tickets, please contact the box office on 0131 510 0395 or access@underbelly.co.uk
Important Information
Booking Fee:
Our handling fee helps cover the costs of selling you a ticket online, such as fees for web hosting and credit card processing. For Fringe events, the fee is £1.25 per ticket up to a maximum of £5 per order.
Event Information:
Age Category: 14 and above (14+)
Age Category Type: Guideline
Website: www.harlequeen.nz/
Venue Number: 300
Venue Box Office Number: 0131 510 0395
Festival URL: www.underbellyedinburgh.co.uk
Babes in Arms: Babies do not require a ticket - Children under 2 years
Select a performance date and time