Comedy
Horseplay: Bareback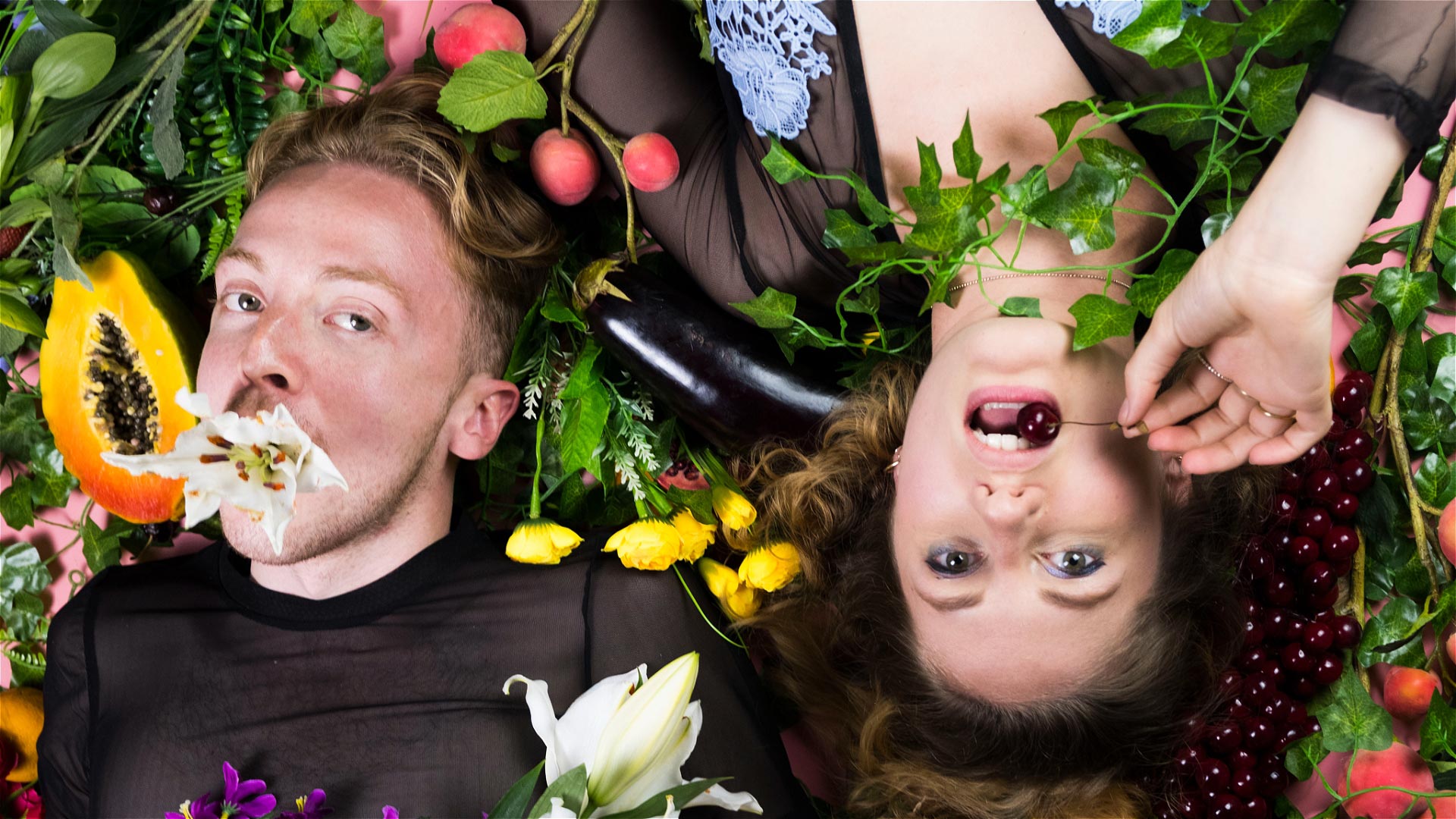 Absurd character comedy. Would you rather sex or eternal bliss?
A dead divorce enthusiast takes matters into her own hands and organises a sex conference. A talking vagina writes a beat poem. Timothee Chalamet tries to be adorable. The afterlife is on the brink of collapse. From writer/performers Kathy Maniura (Sketch Off Winner 2020, SYTYF Finalist 2021) and Derek Mitchell (2NorthDown Semifinalist 2021), Bareback is about sex and performance. Expect big characters, original musical numbers and lots of wigs.
Presented By
PBJ Management
Advice
Audience participation, Scenes of a sexual nature, Strong language/swearing
Accessibility
For more information on accessibility and to book tickets, please contact the box office on 0131 510 0395 or access@underbelly.co.uk
Important Information
Age Category: 14 and above (14+)
Age Category Type: Guideline
Website: https://www.instagram.com/hrsplay/
Venue Number: 61
Venue Box Office Number: 0131 510 0395
Festival URL: www.underbellyedinburgh.co.uk
Babes in Arms: Babies do not require a ticket - Children under 2 years
Booking Fee:
Our handling fee helps cover the costs of selling you a ticket online, such as fees for web hosting and credit card processing. For Fringe events, the fee is £1.25 per ticket up to a maximum of £5 per order.
reviews
"Witty, fabulous, raw"
Phoenix Remix
★★★★
"An absurd rollercoaster ride... hilarious"
LGBTQ Arts Review
★★★★
Select a performance date and time